Hot Rods & Cars

Mike Brattland's 38 Willys Pickup going to Escondido Cruise Night Friday September 17, 2010...Pete Cowper handled the camera riding in Woody Downing's '49 Woody....The chatter back and forth is Pete and Woody, complaining about me and the hot rod...........
Take a ride with me inside a '38 Willys PIckup or for another view try this video
OverDrive Hot Rod News Article and Photos August 1, 2012
Mike & Jon Brattland's recently acquired '66 Ford Fairlane GT
My Old Cars.............Here is a shot of my first Porsche...circa 1970...my '64 356C.....
Here are the pictures of the early construction of my Ford powered '38 Willys Pickup. For historical purposes, here is a copy of the Want Ad picture on my Willys as it looked when I bought it in 1995....when it was advertised for sale in Dallas in Spring of 1995...I eventually bought it from a Huntington Beach guy who bought it in Dallas...I originally called on it in Dallas but it was too far for me. The vehicle originally started life with the Colby Mattress Company in Colby, Kansas. The pictures below were sent to me by the owner of the Colby Mattress Company. The letter explains the whole history of my Willys pickup.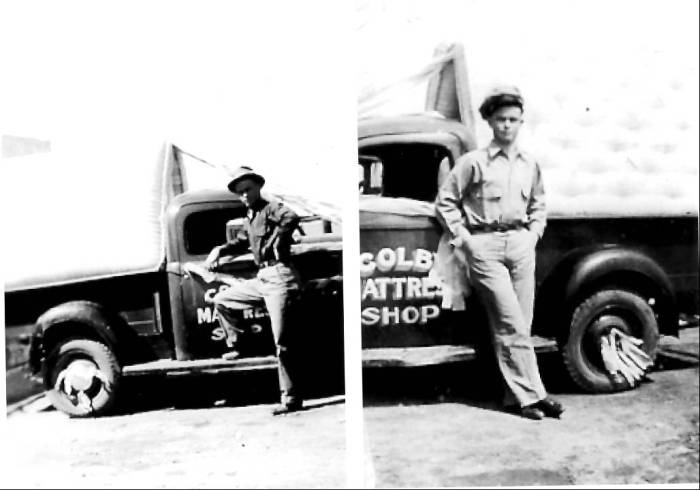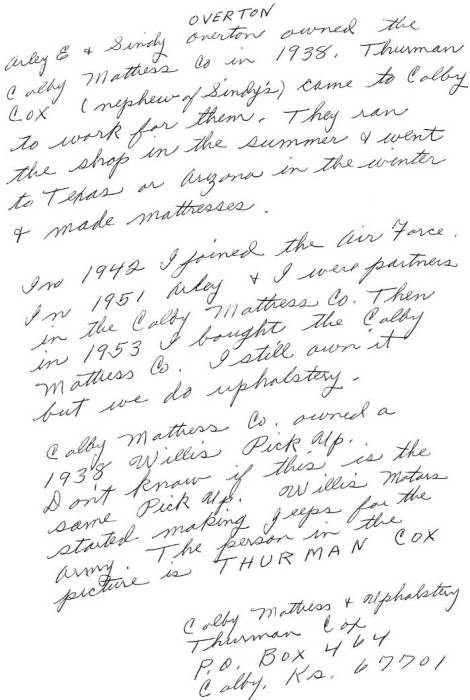 Here are details and the particulars on my swap of '47-54 Chevy Pickup headlights into my '37-38 Willys front fenders. They look like they belong. Everything you ever wanted to know about making the plastic top insert for a 1937-38 Willys Hood Ornament. Tom Carver's article on Metal Dimples.
Willys Pickup build pictures. My latest tech article on Willys Sun Visors...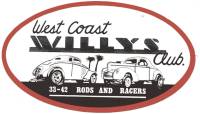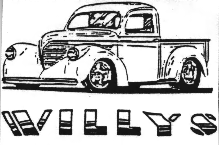 Please remove me from mailing list woodys@goodoleboyssandiego.com.
Enter your e-mail address: